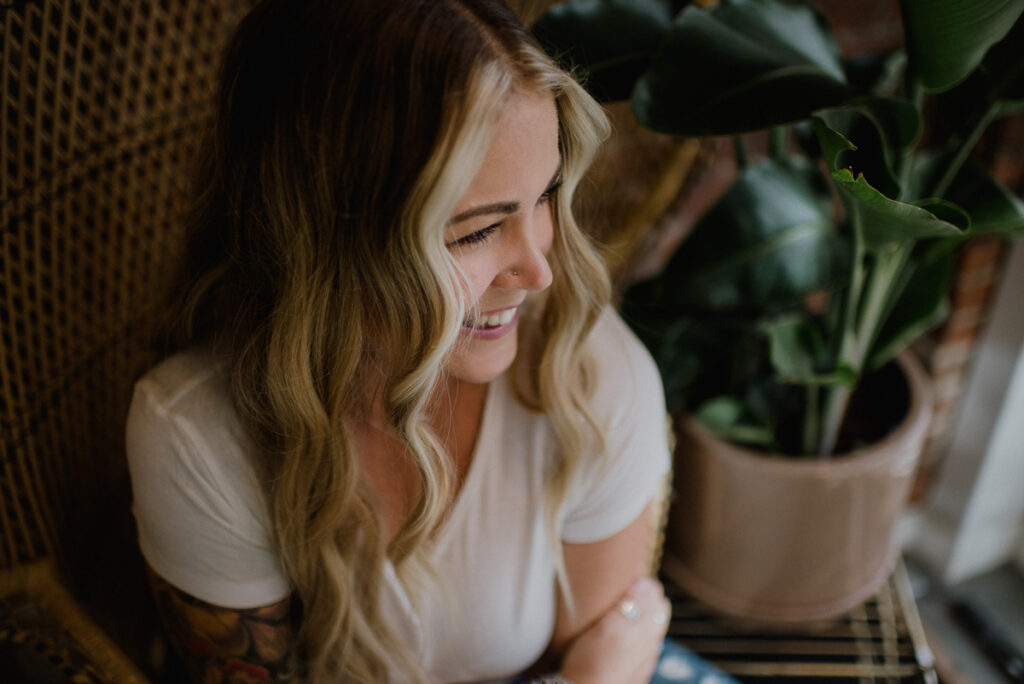 I am Alexandra, The Laughing Survivor! Entrepreneur, writer, mom of two, wife, tequila lover, grocery store aisle dancer, almost-mermaid, survivor of human trafficking and some other pretty intense shit.
Childhood sexual assault, drug addiction, domestic violence, and human trafficking. Throw in a murder trial, far too many funerals, and a police investigation and criminal court case (that lasted way too long, only to end in the suicide of the accused) and my life reads like a season of Law and Order, Special Victims Unit.
Well, not my entire life. I am also an avid traveller and a "professional student" with various degrees in the helping field, including criminology and victimology. And despite all that education, it wasn't until recently that I was able to understand that some of the trauma I experienced actually meant that I was a human trafficking victim.
That eye-opening realization is what put me on the path to starting my business—The Laughing Survivor.
Human trafficking is extremely misunderstood.
As it turns out, human trafficking is still extremely misunderstood. The most common misunderstanding is merging human trafficking with human smuggling and believing that it must involve international borders. Human smuggling is, by nature, a transnational crime. Alternatively, human trafficking often happens within a country's own borders.
According to the Public Safety section of the Government of Canada's website, human trafficking is described as: "the recruitment, transportation, harbouring and/or exercising control, direction or influence over the movements of a person in order to exploit that person, typically through sexual exploitation or forced labour."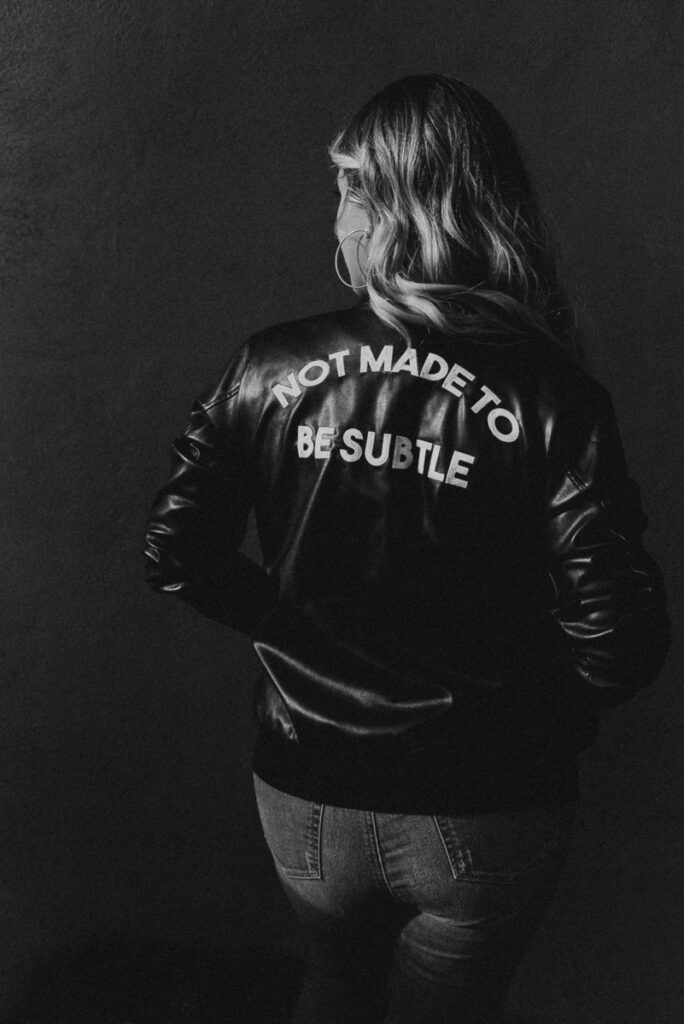 Now, those explanations are not the easiest to understand. And I want EVERYONE to understand what trafficking is, so let me break it down:
Who can be a victim of human trafficking?
Anyone can be a victim of human trafficking. Trafficking happens when one person exploits (takes unfair advantage of) and benefits from the exploitation of another person.
In Canada, consent from the victim/survivor of trafficking can't be used as a defence to a human trafficking charge—no one can legally consent to being exploited.
And for reference, here's the Canadian Criminal Code's definition of exploitation:
Causing someone to provide, or offer to provide, labour or a service by engaging in conduct that could reasonably be expected to cause that person to believe that their safety, or the safety of a person they know, would be threatened if they failed to do so.
If a human trafficking case ends up in a Canadian Criminal Court, they will also consider whether the accused used:
a) threats of force or other forms of coercion.
b) deception. ie. They lied or tricked the victim.
c) abuse of a positive of power, trust, or authority.
Okay, let's go over the basics of Human Trafficking 101.

1. Human trafficking does not need to involve international borders.
2. Anyone can be a victim of human trafficking.
3. Human trafficking looks like the exploitation of a person, often for labour or sexual reasons.
ANYONE can be a victim of human trafficking, even The Laughing Survivor.
I was trafficked in 2007 but it wasn't until roughly a decade later that I understood myself to be a human trafficking victim. And, frankly, I'm still not entirely comfortable with the term. However, when I learned that what happened to me was a little spicier than the domestic violence I had labelled it, it got me thinking.
How did I go 10 years without properly understanding what happened to me?
I went to the police and ended up in criminal court against my abuser.
I have 3—nearly 4—degrees, diplomas and certifications in the 'helping' field.
And I still had NO idea until I was sharing my story with someone, and they said, "Hey… uh, you know you were trafficked?"
This is what sparked me to co-found Uprising (an organization to empower communities, volunteers, and donors to confront human trafficking through awareness and education).
It is what sparked me to start speaking out and sharing my story.
And the moment I did, it felt like the world shifted underneath me. Suddenly, I was able to revise my trauma from that thing that happened to me, to that thing that I am using to change the world.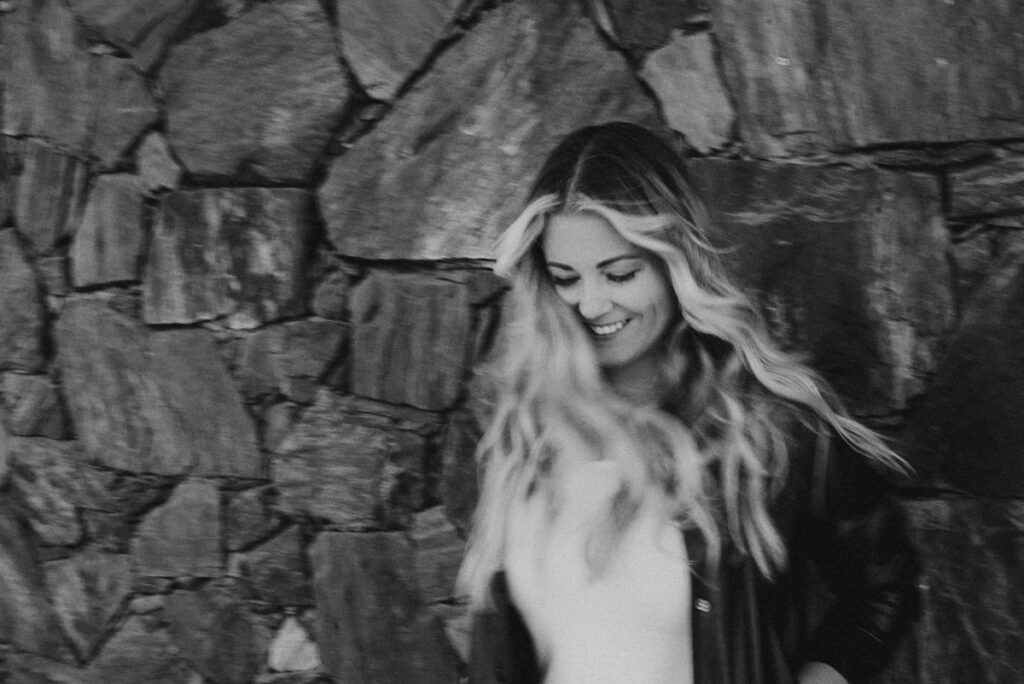 The Laughing Survivor's Story
My story—the story of how The Laughing Survivor grew out of some really dark days—is not the commonly shared trafficking story, but it is an unfortunately common story.
I do not make a "good victim" because I was using drugs and chose to date a notorious drug dealer. In fact, I walked into my situation with open eyes, a heck of a lot of vulnerability and historical trauma, and a misguided belief regarding what empowerment over my sexuality meant.
My story began with childhood sexual abuse.
Although that's a story for another day, the childhood sexual abuse I had endured is what sent me down the path of using drugs and desperately needing to find a way to feel in control of my sexuality, after feeling like it was taken from me for many years (spoiler, it was!).
By the time I was introduced to the man who trafficked me, I was years into doing drugs, rebelling, and attempting to gain ownership over my sexuality in a throw-it-all-out-there-and-who-gives-a-shit-what-happens sort of way. My efforts to be hard, to be a bad girl, were beacons to my predator boyfriend — he was a master manipulator and saw my signals for what they really were: vulnerabilities.
It started with subtle manipulation.
Traffickers are master manipulators and they are very, very good at subtle manipulation that may not even feel like anything too out of the ordinary, at first anyway.
It didn't take my boyfriend long to convince me to send him some sexy photos, and it didn't take me long to figure out that he was definitely not keeping them to himself.
In fact, he wasn't just sharing them with his buddies in a bragging douchey way, he was selling these scantily clad photos of me for whatever he could get for them. Though I asked him to stop with the covert sales of my overt photos, not only did he not stop, he convinced me that I was being a prude by asking him to stop.
When I stopped sending him new stock, he took it upon himself to gather it by drugging me into oblivion and taking photos while I was unconscious.
And soon it was too late to get out of it.
As it turns out, my drug dealer boyfriend also wasn't great at math—or was seriously over-confident in his abilities to come up with cash on the fly—because it wasn't long before "we need some more cash" was a weekly refrain.
"Great!" I told him. "What are we going to do?" Emphasis on the "we"; I thought we were partners after all.
"Well," he told me, "I know how we can make some cash. If we could get our hands on things to pawn, then we'd be set."
Too nervous (and far too clumsy) to steal from anyone discreetly, it was quickly decided that my role was to "distract" while he did the stealing.
Ever heard of a honeypot or honeytrap heist?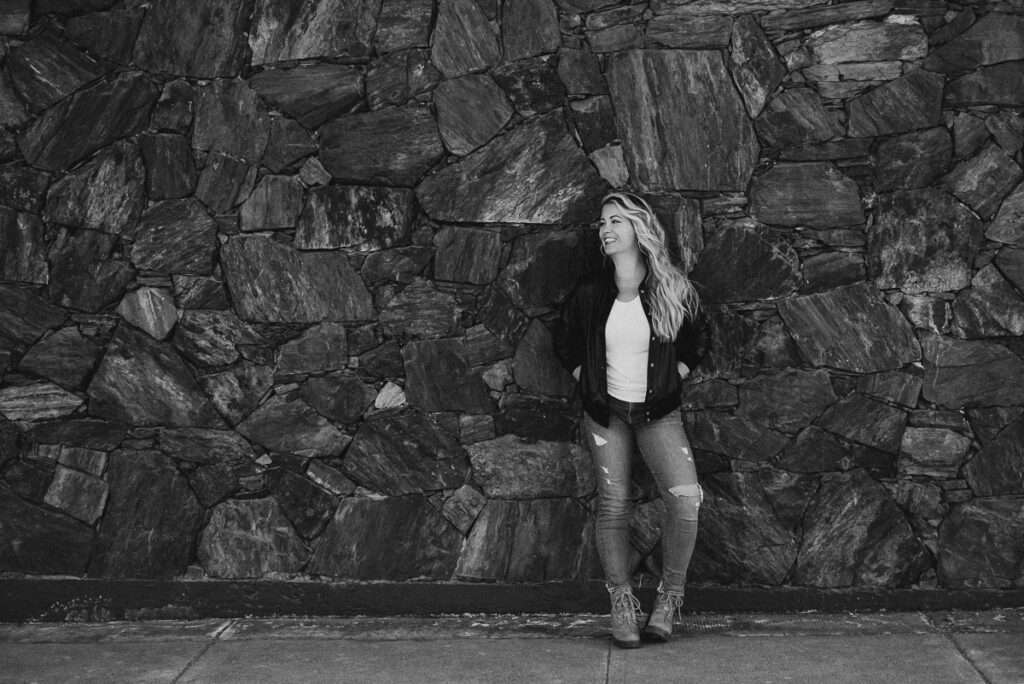 There are variations, but the one we employed involved distracting the target with sexual enticement. And enticement is what I signed up for. However, all it took was the first co-conspirator criminal act and my boyfriend had enough to push me past whatever I thought my boundaries were.
It wasn't long before the "we need some more cash" refrain started up again. The petty thefts weren't cutting it and while I wasn't about to offer my help to him again, it turns out he wasn't about to wait for it either.
One evening, we were enjoying the show at a local strip joint, as we often did, when, just as the song ended and the naked woman was collecting her wares and heading off stage, I felt hands under my armpits and hot breath on my neck. Whispering, "Don't get down until you've made me some money," my boyfriend unceremoniously dumped me on the stage.
At this point, our relationship was extremely violent and undoubtedly abusive. I knew there would be repercussions if I didn't make him some money, regardless of the fact that I really, really did not want to be on that stage.
But I was on a stage! In front of a crowd. Did I yell for help? Scramble off stage and run? Try and mind-meld with the kindest looking face there in order to convey my desperate need for help?
Nope.
I began to seductively remove my clothes. I collected the small amounts of cash that were tossed my way. I did my very best to stripper-dance my way back into his good books.
Was that consent? No.
If we go back to that definition, in Canada a victim cannot legally consent to being exploited. Plus, there was an inherent threat of force and I was definitely scared for my safety.
But…did I think it was consent at the time? Yep.
That belief—that I had consented to what was happening to me—is what kept me silent for many years. It's what stopped me from divulging this part of my story to the police (when they finally got involved) because I didn't think they would care about a drug-using stripper who chose to date a drug dealer and helped him steal from people. That doesn't exactly read as someone you feel terribly sorry for. Which made sharing my story publicly really difficult.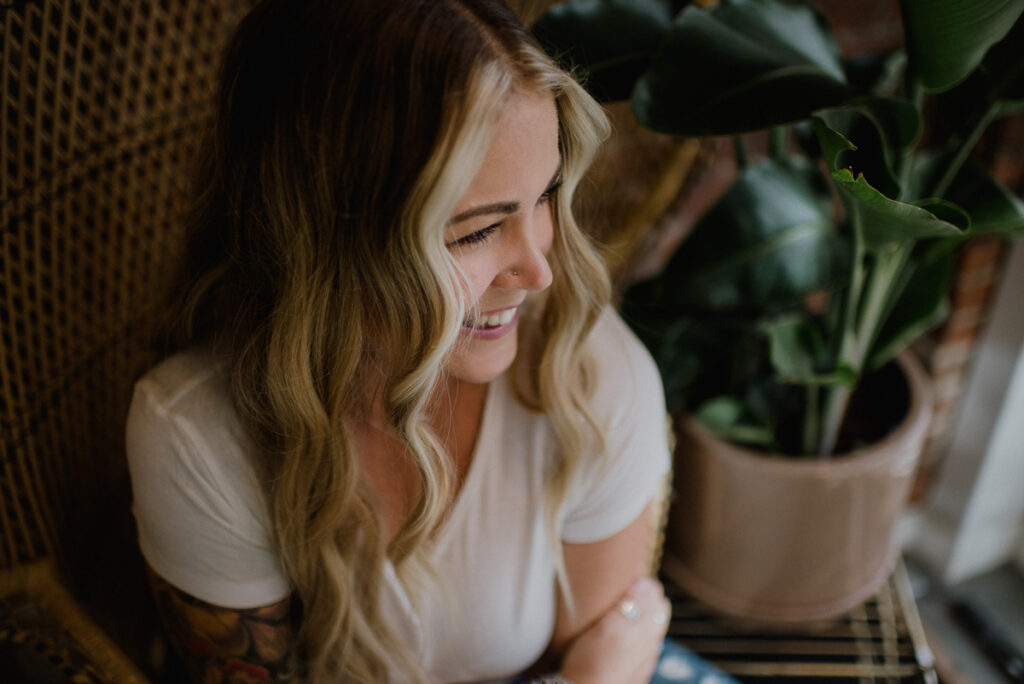 Sharing My Story Publicly
The first time I shared my whole story publicly, my mom was in the audience. She had attended the criminal proceedings against my abuser and knew about the childhood sexual assault. However, a lot of the details—the stuff that took my situation from being domestic violence to human trafficking—were completely new to her. I don't know what I was more afraid of that day—the reaction of the strangers I was sharing with or the reaction from my mother.
When I finished speaking, there was dead silence.
Still refusing to look at my mother, I stood rooted to the spot wondering how quickly it would take to die of embarrassment.
Then people started clapping. And, one by one, they started standing up. As I looked around at the standing ovation I was being given, I finally allowed myself to make eye contact with my mother. Her eyes were wet with tears but what I saw most was pride. Pride for me because I had broken my silence and shared my story.
Then, people started asking questions. After the questions, individuals came up and shared their own stories. I had never felt so deeply connected to strangers in my life.
Since then, after every time I share my story, I feel the warmth of my mother's pride wash over me. And, when the questions and sharing of personal stories come (as they always do), I relish that feeling of deep connection.
As humans, we are connected by stories and I am constantly humbled by a stranger's bravery when they share their own story to forge a connection. It also helps me realize the indisputable power of sharing.
We MUST be willing to have difficult conversations about abuse if we want to help ourselves and others.
I have found a way to turn my trauma into a conversation. Or, at least the introduction of a conversation!
As a society, we tend to shy away from difficult conversations but it is critical that we find a way to have them.
I've said it before and I'll say it again, silence before, during and after abuse ONLY HELPS THE ABUSERS.
We must learn how to be willing to speak up and speak out for our own sake and others'.
I know trafficking is a scary subject. I know no one particularly wants to serve it alongside dessert at their family barbeque, or as a side dish when out for drinks with friends. But, remember this:
Talking about trafficking doesn't result in more people being trafficked. It results in more people being safe. So let's get talking.
Don't wait until the time is perfect, get involved now. Pick some way that honours your boundaries and your skills. Don't wait until you know everything. Get talking and aim to keep learning.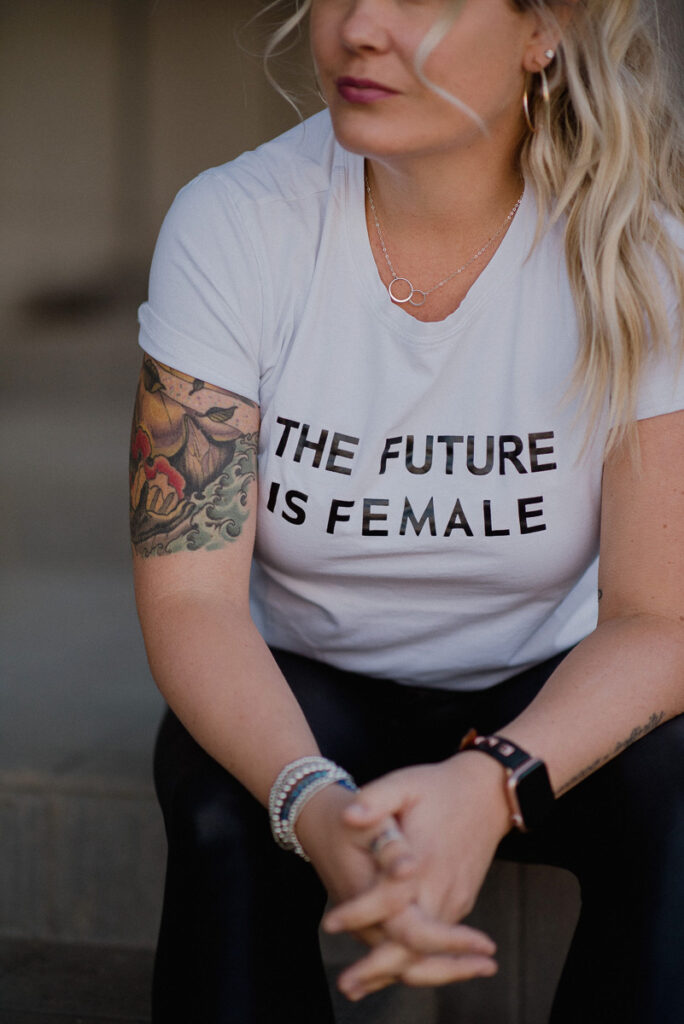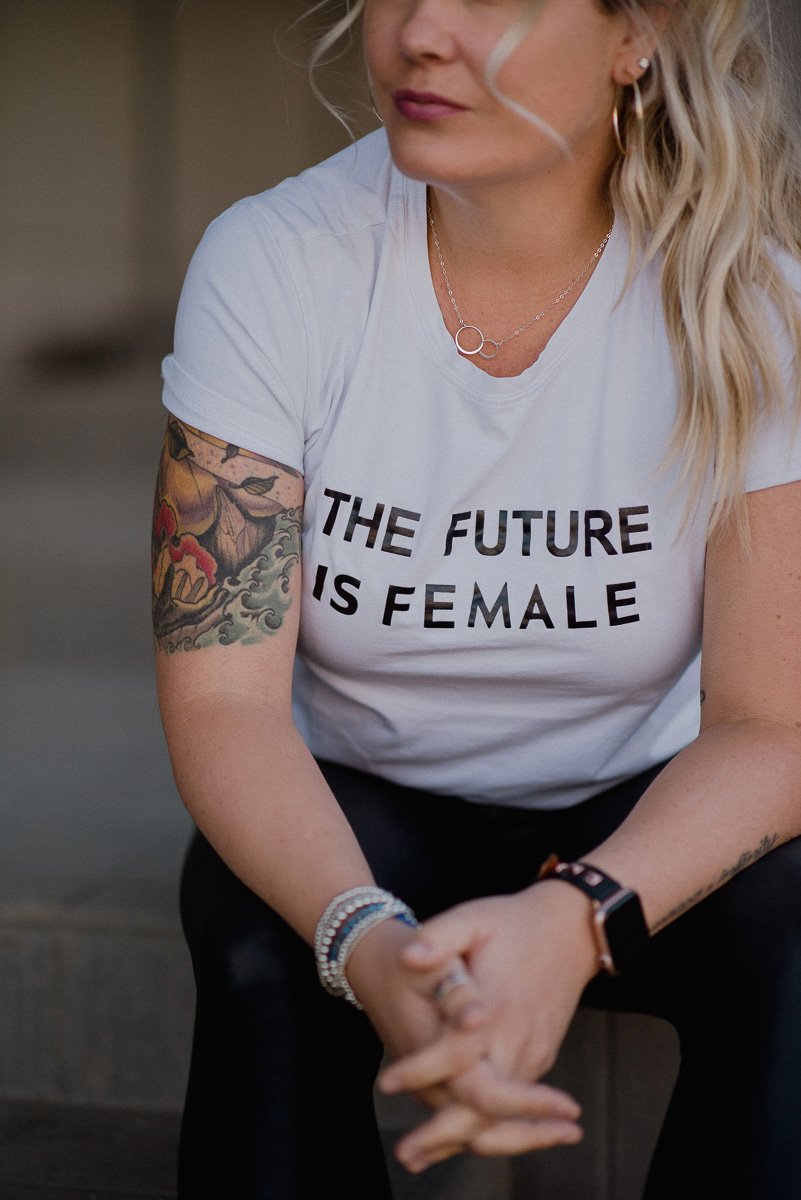 Ready to get involved?
My work at The Laughing Survivor is to empower community heroes, just like you. People who aren't sure what they can do to help but know that they want to help in some way.
I am helping people understand what trafficking really is so they can spot it in their communities. I am getting people comfortable with prevention techniques so they can use them with their kids, their friends, and their own damn selves!
I am helping start the conversation so predators no longer get to exploit and traumatize, using the silence that benefits them. Everyone can be a community hero. Reach out to me when you're ready to join the fight (cape optional).
Ask me anything about trafficking, trauma, or abuse.
Learn more about Uprising, an organization I co-founded to get upstream of trafficking through education, awareness and outreach.