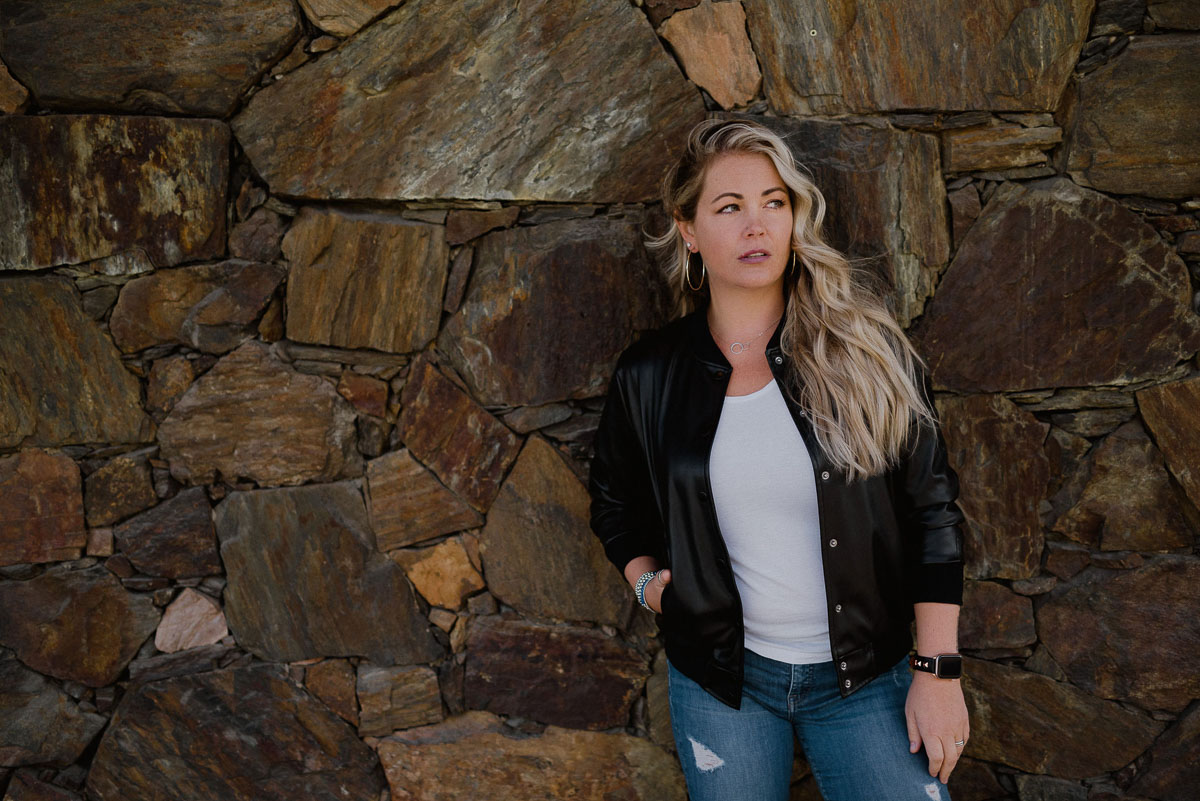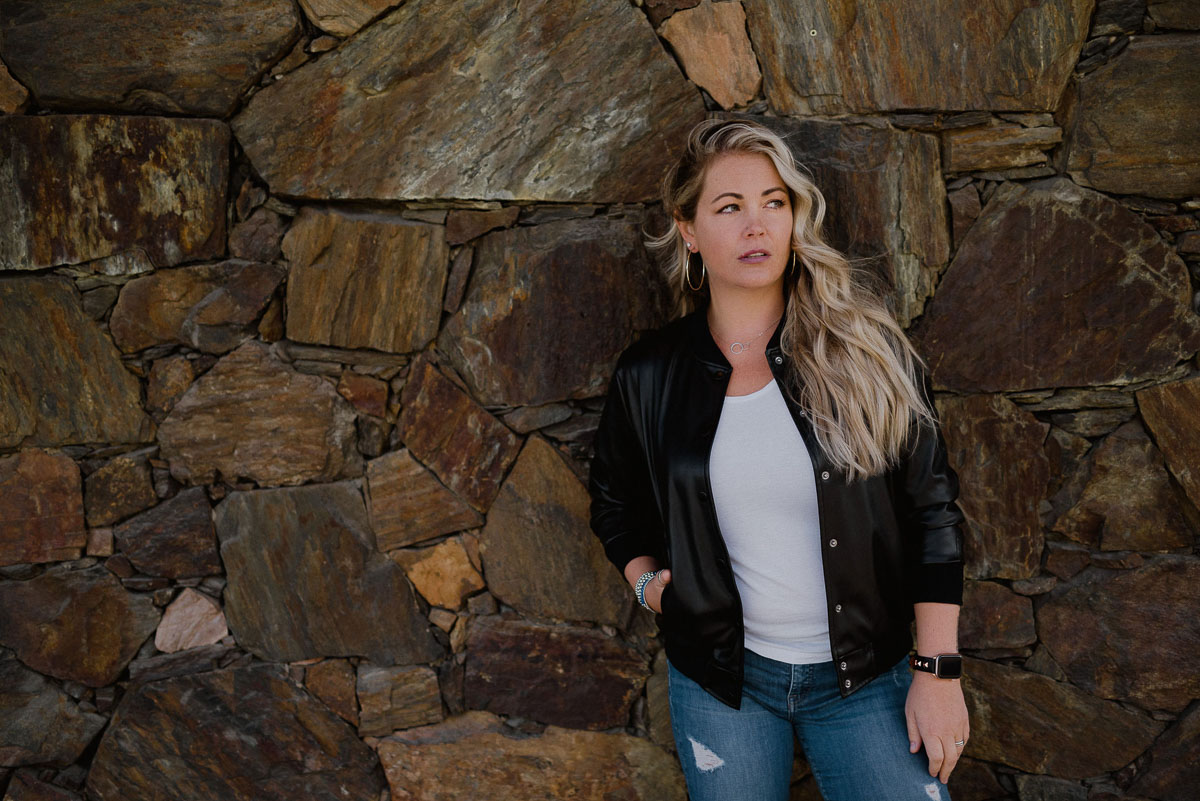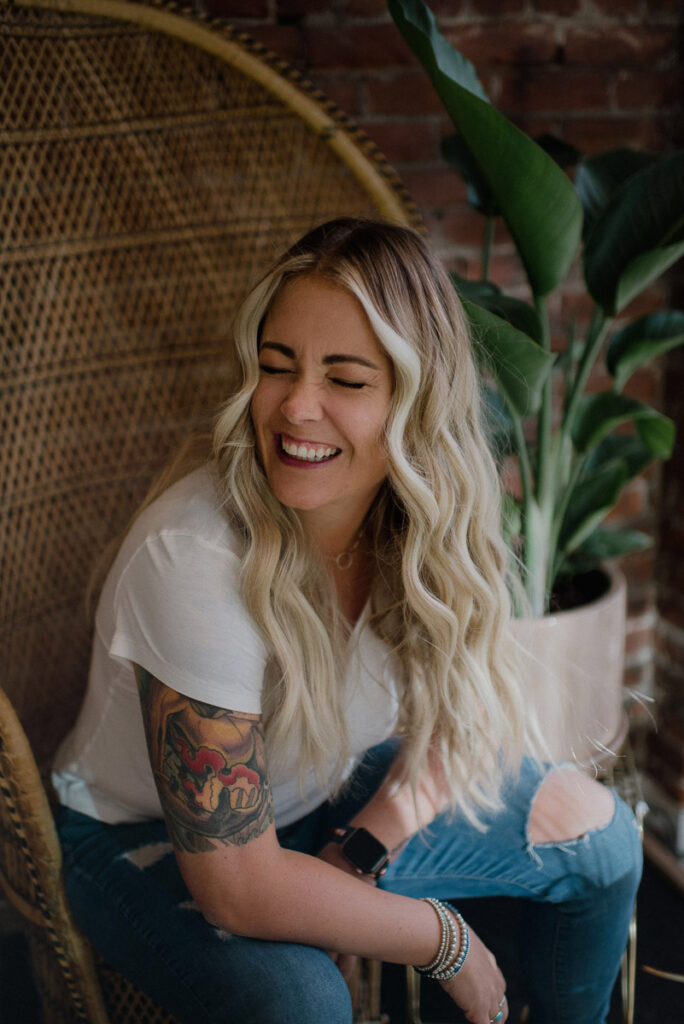 Alexandra Stevenson
Alexandra Stevenson started her anti-trafficking work at 11 years old. 10 years later, she was trafficked. It wasn't until another 10 years passed that Alexandra was able to identify what happened to her as trafficking.
Now, Alexandra is flipping the script on the trauma that kept her silent for years by starting conversations and empowering community heroes. Her approach of digging into difficult subjects with a liberal sprinkle of humour keeps audiences captivated and inspires action.
Keynotes & Plenary Sessions
Alexandra is often booked as the keynote speaker at conferences meant to educate people about human trafficking, trauma, and abuse.
She shares her personal experience as a survivor of human trafficking with attendees to bring home the importance of prevention, and to provide the tools that individuals, community heroes, and larger organizations (such as law enforcement and healthcare workers) need to recognize and assist victims in their communities.
Her intention is to start conversations about trauma and trafficking that are continued long after the conference and infuse communities with the passion that comes from believing that everyone is able to create change.
Educational & Training Sessions 
Are you a parent, caregiver, or community member who's interested in learning more about the effects of trauma, abuse, human trafficking, and other issues?
Perhaps you are in law enforcement or another professional capacity (Healthcare? Social Work? Government?) and want training on how to recognize the signs of human trafficking, with the chance to have an honest discussion with a survivor?
Alexandra offers education and training to all kinds of people and organizations; both to understand the how's and why's of human trafficking and to learn effective ways everyday people can stand up and make a difference in their communities.
Let's Talk
about All Things Trauma
Trauma—be it from emotional, physical or sexual abuse, human trafficking and exploitation, domestic violence, hate crimes or anything else—is no laughing matter. But Alexandra knows that laughter (no matter how awkward or inappropriate) has its place in opening up the narrative around these difficult subjects. Even though she was a victim of childhood sexual abuse, battled drug addiction throughout her teenage years and into her twenties, and was exploited and nearly killed by her trafficker-boyfriend, she worked her way back into the light from a very dark place. Alexandra knows the importance of bringing these difficult topics out from under the shroud of shame and darkness they often exist in, and she has a penchant for using wit to open the doors of communication.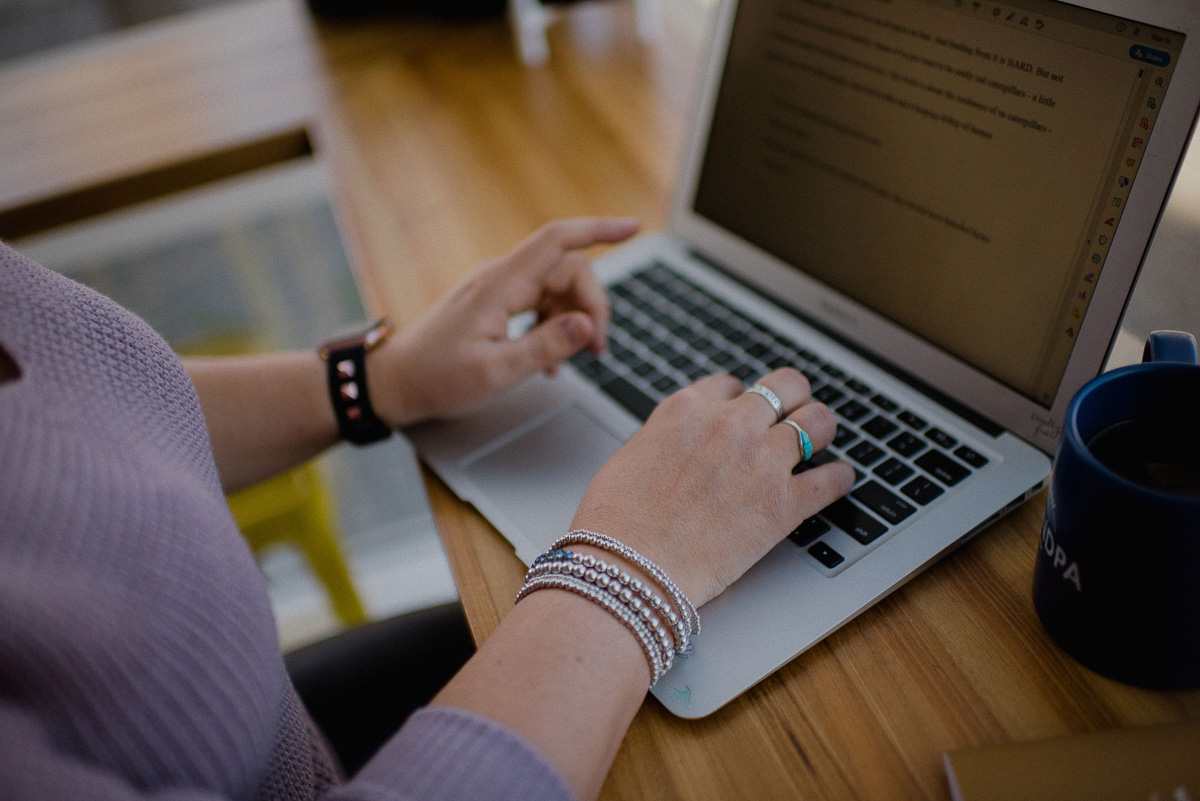 Trauma and abuse are NOT easy topics to chat about or bring awareness to. They make us uncomfortable and many of us may feel like it's easier to just block it out and pretend it doesn't exist rather than open up our hearts, roll up our sleeves, and do the necessary work to create tangible change. Spreading awareness (about ALL of the signs and patterns of trauma and abuse that exist in our communities) and giving people the tools to create lasting change in those communities, is exactly the kind of necessary work that Alexandra has committed herself to.
Because horrific shit happens everywhere—both to us and around us— and we need more individuals and organizations to have the knowledge and tools to recognize people in need and how to help them. Every single one of us has the power to make this world a better place. But to get there, we have to first open ourselves to tough conversations so we can understand what we're up against.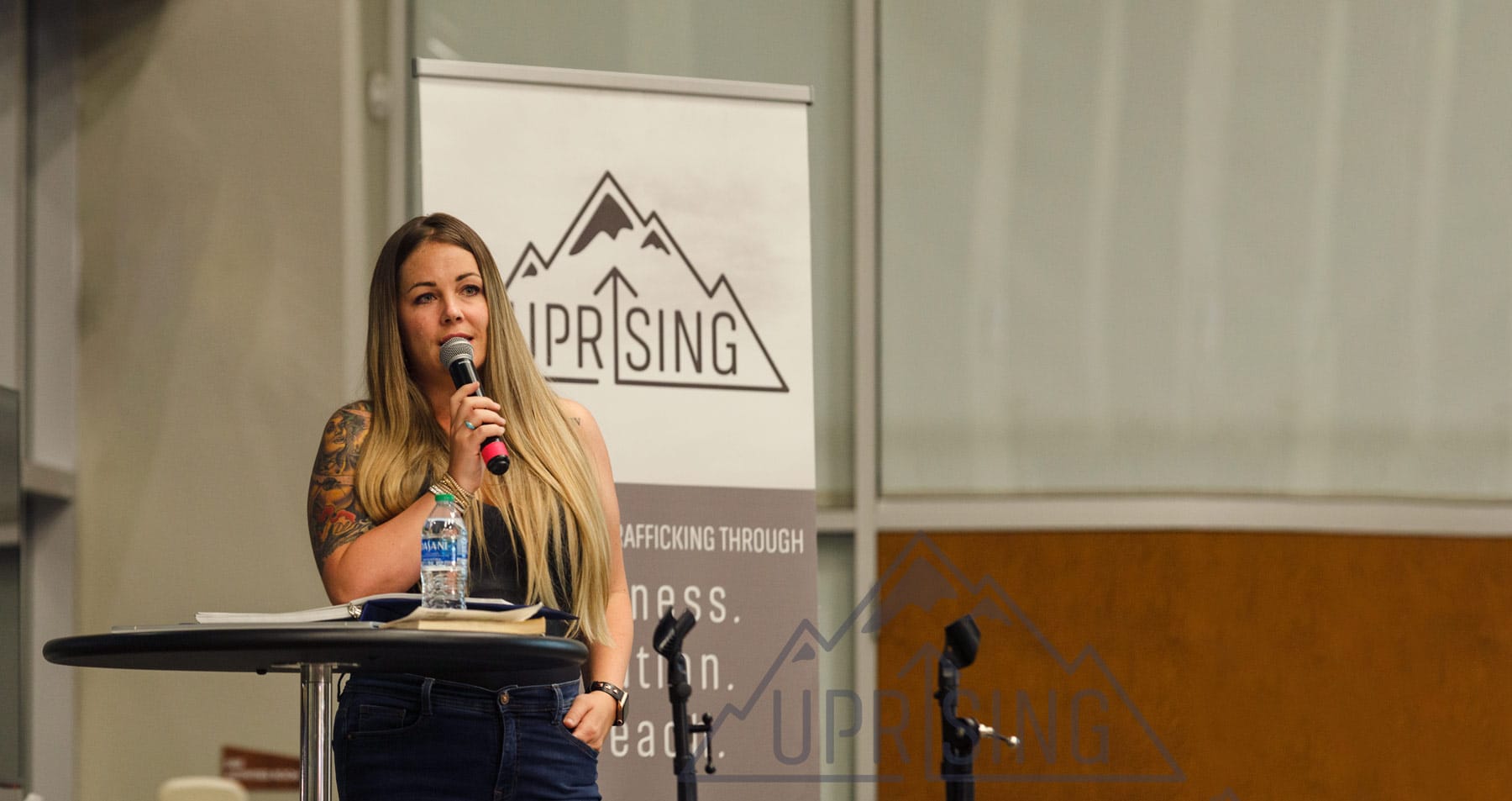 Many victims of abuse, violence, and human trafficking don't recognize what's happening to them. Their abusers are master manipulators and can exert such intense levels of control that the victim begins to normalize even the most brutal behaviours.
Even Alexandra didn't realize she had been a trafficking victim until years after she'd come out of the murk and begun working through the trauma it had caused her. But when she did, she knew that bringing awareness to it was something she was meant to do. Even though this work means Alexandra is going back in and sharing the darkest parts of her life, to her, that's the best path to conversations worth having. That's education worth providing.
And Alexandra's doing it with her signature wry humour, and shameless realness, intended to open people up to conversations that are long overdue and are the beginning of sustainable trauma prevention.
Human Trafficking
Exists Everywhere
…And it may not look like what you expect
Alexandra often uses her experience with human trafficking as a gateway to other, overarching issues in society. Why? Because human trafficking exists in so many forms—in the most unlikely of places—and many of them tie into other issues, such as patterns of abuse created by childhood traumas, undiagnosed or untreated mental illness, gender inequality, and a multitude of other potential vulnerabilities that can be exploited.
Here are just a few forms that human trafficking can take:
A "loved" one forcing someone to strip or have sex for money
Being forced (through coercion, threats, gaslighting, etc.) to do illegal acts against your will
Forcing someone to work against their will in abhorrent conditions
Forcing people to donate organs for transplantation
Domestic servitude (when an employer restricts the worker's freedom or forces them to work long hours for little pay or forces them to suffer sexual or physical abuse)
Forcing marriage on someone (by threatening with physical or sexual violence or put under intense emotional or psychological stress to coerce them into consent).
Forcing children into being used for military purposes (such as frontline combat or forcing them into acts of violence)
In most, if not all, instances of trafficking, victims live in constant fear. Fear of physical abuse or punishment for not complying. Fear of stigma or judgement. Fear that no one will care or believe them. All kinds of fear. This fear is real; it keeps them trapped and leads them into deeper, darker situations that become harder and harder to break free of. As a survivor of sex trafficking and exploitation, Alexandra focuses her work mostly on that form of trafficking; however, the skills and empathy she teaches connect to all kinds of trafficking and trauma alike.
That's where people like you can help, and Alexandra can show you how.
Community Heroes
What are you waiting for…a cape?
There is no limit to the different ways a person can get involved and help strengthen themselves, their loved ones, and their communities against dangerous situations. Alexandra calls people who step up to help—in any way they can—Community Heroes. Sometimes, all it takes is one person willing to make small changes in how they speak and what information they share and a willingness to show kindness and concern to change the direction of a person's life.
How to Become a Community Hero
Learn about vulnerabilities —what they are, who has them (spoiler alert: everyone!), and how we can take ownership over them, so someone else doesn't.
Understand the signs of exploitation, and why many victims are not able to acknowledge or accept that they were exploited until after exiting.
Discuss small, impactful ways you can make changes in your own life, and how this can have a ripple effect across the lives of your loved ones.
Get a grasp on concepts (such as trauma bonding and the influence of media on our consciousness) and best practices to work topics (like consent and healthy relationships) into everyday conversations.
Feel better equipped to talk to the youth in your life about critical topics like social media, relationships and red flags, and exploitation. Learn how to set the stage for your youth to come to YOU when they need to talk.
Take what you've learned and share it! Start a conversation around the proverbial water cooler, in that awkward Zoom silence before the meeting starts, or while watching the game. Learn how to take care of yourself, regulate your emotions and be as healthy as possible, so you'll be able to help others too.
Donate to organizations created to help victims. The people in these organizations are trained to understand and work with victims of all sorts of abuse and trauma and they often need all the financial support they can get. Try Googling "victim services"+ your location.
Fundraise for these organizations or for individuals in your community who need help (with anything—from food or shelter to lawyer fees to help them win custody of their children from abusive parents)
Use The STOP App , cybertip.ca or call the human trafficking hotline (Canada) (USA) to report incidents you see and request help for individuals or yourself.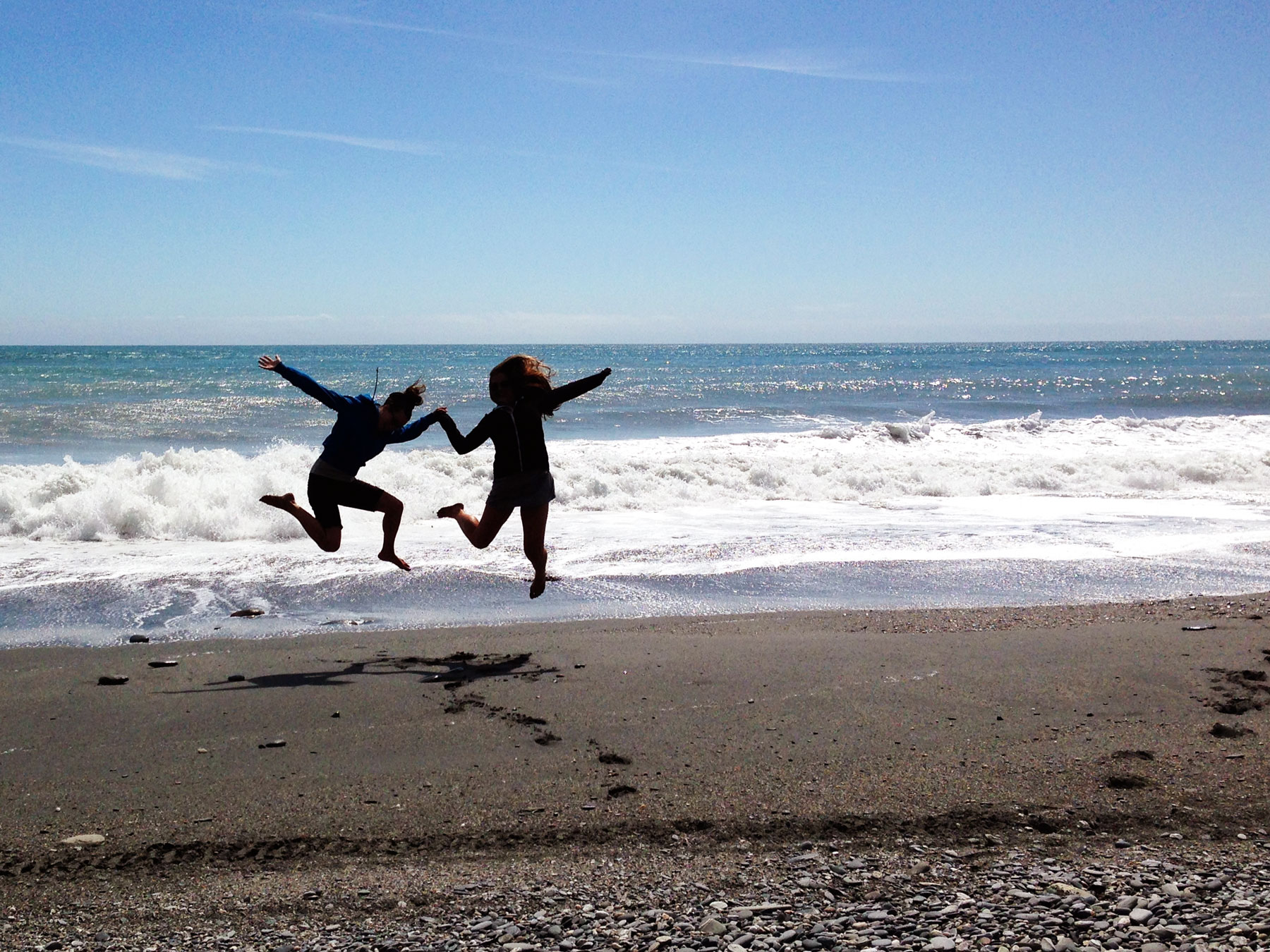 Let's Talk
Alexandra knows that starting conversations is one of the best tools for the prevention (and healing!) of all kinds of trauma. Have something to share? Contact Alexandra below.